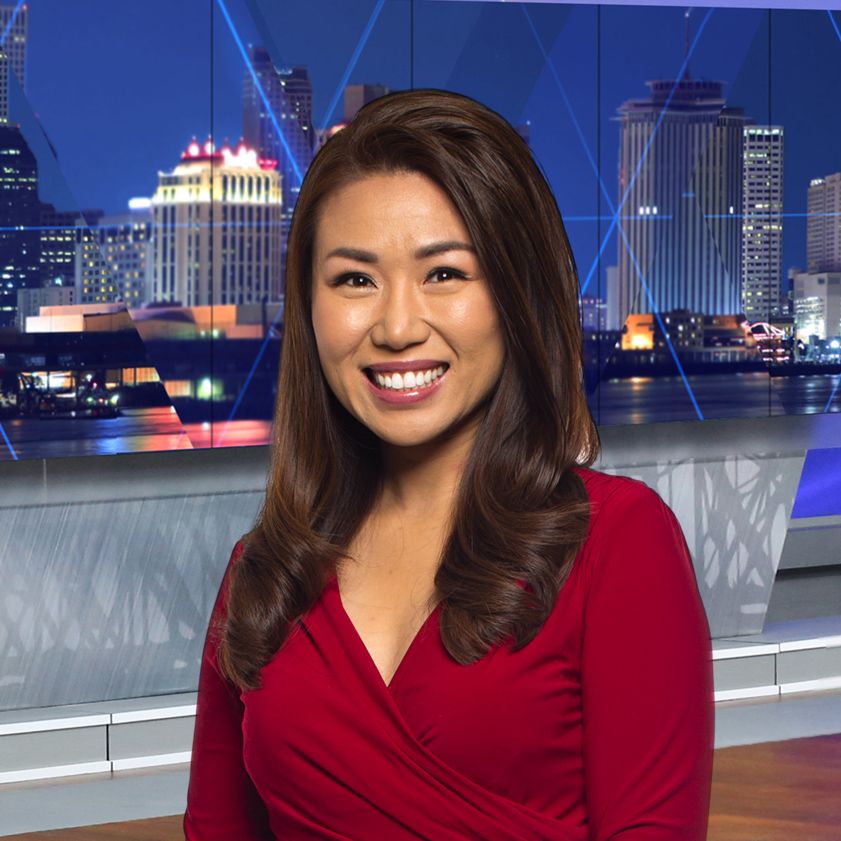 Sula Kim Biography
Sula Kim is an American news anchor that anchors the WDSU 5 p.m., 6 p.m., and 10 p.m. newscasts on weekdays. Kim returned to WDSU in March 2017 after spending two years as the weekend nightly anchor at KING-TV in Seattle.

Sula Kim Age
Sula's age and date of birth are not known to the public, she is rather secretive about her personal life.
Sula Kim Birthday
Kim has not disclosed any information on her birthday nor her date of birth.
Sula Kim Height
Kim stands at an average height with a moderate weight. Information on her other body measurements is currently unavailable at the moment.
Sula Kim Parents
Sula was born and raised in the USA, however, she has not disclosed any information on her family nor her siblings at the moment.
Sula Kim Education
She studied at the University of California in San Diego.
Sula Kim Husband
Kim is a married woman to her beloved husband Stanley Ho. When Sula's mother asked Stanley why he wants to marry Sula he said, "Sula makes me wanna be a better man she inspires me to be a better Christian!"
Sula Kim Salary
According to WDSU anchor salary, Sula receives an annual average salary of $85,000.
Sula Kim Net Worth
Kim's net worth is approximated to be ranging between $100,000-$300,000 as of 2021.
Sula Kim Career
She first came to New Orleans in the year 2012 as a morning anchor. Kim took on many major projects including the Winter Olympics in Sochi, Russia. She was one of three anchors representing all of Hearst Television.
Kim provided live reports for all 25 stations, interviewed dozens of athletes, and filed daily stories on security and other issues during the year 2014 Olympics. One of Kim's in-depth reports in New Orleans helped influence Senate Bill 66, passed in the year 2014 legislative session; requiring home inspectors in Louisiana to report mold to their clients.
In 2013, she was selected to be a part of NBC's Education Nation with NBC host Hoda Kotb. Kim helped moderate several panel discussions and town hall meetings with top educators as well as state legislators. The program included dozens of reports by Kim regarding education issues.
In addition to big projects, Kim covered major stories in Louisiana including the corruption trial of previous Mayor Ray Nagin, the aftermath of the BP Oil Spill, Hubig's Pies fire, as well as wall-to-wall coverage of Hurricane Isaac.
Other News Personalities