National Schools in Kenya – National Secondary Schools in Kenya
In Kenya, there are 105 National Schools as of 2019 that are regarded as the top schools in Kenya. National schools are classified into four clusters, based on their infrastructure and human resources.
National schools in Kenya are always given the privilege of choosing students with the highest scores in KCPE exams when the selection is done. KCPE candidates are required to choose one from each cluster.
Originally there were only 18 national schools in Kenya till 2011 when the ministry of education in Kenya added 30 more schools to avert the form one selection crisis.
The ministry added 30 more provincial schools to national status in 2013 in a bid to promote national unity and social cohesion. The Ministry added an extra 27 institutions to the national schools category in 2014 making the total number of national schools in Kenya to be 105.
Other reasons for the increase was to promote high standards of excellence and the creation of new spaces to cater for the ever-increasing student population in the country.
National Secondary Schools in Kenya
Here is a comprehensive list of National Secondary Schools in Kenya, showing the national schools in Kenya Code Number, the School Name and the Type of School.
National Secondary Schools in Kenya Cluster One
1. 1100003 – Kenyatta High School Mwatate – Boys Boarding
2. 1100004 – Bura Girls High School – Girls Boarding
3. 3100001 – Mama Ngina Girls High School – Girls Boarding
4. 4100002 – Ribe Boys High School – Boys Boarding
5. 7200009 – Karima Girls High School – Girls Boarding
6. 8200007 – Kagumo High School – Boys Boarding
7. 10200008 – Muranga High School – Boys Boarding
8. 12300001 – Machakos Boys High School – Boys Boarding
9. 13300005 – Muthale Girls High School – Girls Boarding
10. 14300006 – Moi High School Mbiruri – Boys Boarding
11. 15300002 – Meru High School – Boys Boarding
12. 18300003- Makueni Boys High School – Boys Boarding
13. 19300004 – Chogoria Girls High School – Girls Boarding
14. 20400006 – Pangani Girls High School – Girls Boarding
15. 23500003 – St Brigids Kiminini – Girls Boarding
16. 24500004 – St. Theresa's Tartar Girls High School – Girls Boarding
17. 29500006 – Kapsabet Boys High School – Boys Boarding
18. 31500011 – Moi Girls Isinya – Girls Boarding
19. 34500010 – St Patricks Iten – Boys Boarding
20. 36600002 – Lugulu Girls High School – Girls Boarding
21. 36600004 – Friends School Kamusinga – Boys Boarding
22. 37600001 – Kakamega High School – Boys Boarding
23. 38600003 – Bunyore Girls High School – Girls Boarding
24. 40700002 – Kisii High School – Boys Boarding
25. 40700003 – Nyabururu Girls High School – Girls Boarding
26. 41700004 – Asumbi Girls High School – Girls Boarding
27. 42700005 – Maranda High School – Boys Boarding
28. 44700006 – Kanga High School – Boys Boarding
29. 45800001 – Garissa High School – Boys Boarding
30. 28500005 – Kipsigis Girls' High School – Girls Boarding
National Secondary Schools in Kenya Cluster Two
1. 1100003 – Bahari Girls Secondary School-Girls Boardin
2. 1100003 – Hola Boys Secondary School – Boys Boarding
3. 1100003 – Ngao Girls Secondary School – Girls Boarding
4. 06100011 – Lamu Girls Secondary school – Girls Boarding
5. 06100012 – Mpeketoni Secondary School – Boys Boarding
6. 07200014 – Nyandarua High School – Mixed Boarding
7. 12300013 – Kathiani Girls School – Girls Boarding
8. 16300014 – Moyale Secondary School – Boys Boarding
9. 17300015 – Garbatula High School – Boys Boarding
10. 18300016 – Mbooni Girls – Girls Boarding
11. 21500021 – Turkana Girls secondary School – Girls Boarding
12. 22500024- Kisima Girls High School – Girls Boarding
13. 24500022 – Chewoyet High School – Boys Boarding
14. 25500023 – Tenwek High School – Boys Boarding
15. 28500006 – Kabianga High School – Boys Boarding
16. 29500025 – St.Joseph's Girls-Chepterit – Boys Boarding
17. 30500021 – Nanyuki High School – Boys Boarding
18. 31500026 – Oloolaiser High School – Boys Boarding
19. 35600008 – S.A Kolanya Girls Secondary School – Girls Boarding
20. 43700012 – Sironga Girls High School – Girls Boarding
21. 44700011- Moi Nyabohanse High School – Boys Boarding
22. 46800003 – Wajir High School – Boys Boarding
23. 46800004 – Wajir Girls Secondary School – Girls Boarding
24. 47800005- Mandera Secondary School – Boys Boarding
25. 47800006 – Moi Girls Secondary School – Girls Boarding
National Secondary Schools in Kenya Cluster Three
1. 11200001 – Alliance High School – Boys Boarding
2. 11200002 – Alliance Girls High School – Girls Boarding
3. 4100002 – Mangu High School – Boys Boarding
4. 11200004 – Limuru Girls High School – Girls Boarding
5. 11200005 – Loreto High School Limuru – Girls Boarding
6. 11200006 – Maryhill Girls High School – Girls Boarding
7. 20400001 – Lenana School – Boys Boarding
8. 20400002 – Nairobi School – Boys Boarding
9. 20400003 – The Kenya High School – Girls Boarding
10. 20400004- Starehe Boys Centre &School – Boys Boarding
11. 20400008 – Moi Forces Academy-Nairobi – Boys Boarding
12. 26500001 – Moi Girls High School-Eldoret – Boys Boarding
13. 27500002 – Nakuru High School – Boys Boarding
14. 27500007 – Moi Forces Academy Lanet – Boys Boarding
15. 27500008 – Utumishi Boys Academy – Boys Boarding
16. 27500009 – Nakuru Girls High School – Boys Boarding
17. 39700001 – Maseno School – Boys Boarding
18. 1100003 – Kenyatta High School Mwatate – Boys Boarding
al Secondary Schools in Kenya Cluster Four
1. 02100005 – Kwale High School – Boys Boarding
2. 02100006 – Matuga Girls High Schoo – Boys Boarding
3. 03100007 – Shimo La Tewa School – Boys Boarding
4. 08200010 – Bishop Gatimu Ngandu Girls High School – Girls Boarding
5. 09200011 – Kabare Girls High Schoo – Girls Boarding
6. 09200012 – Baricho High School – Boys Boarding
7. 10200013 – Mugoiri Girls High School – Girls Boarding
8. 13300007 – Kitui High – Boys Boarding
9. 14300011 – Siakago Girls High School – Boys Boarding
10. 15300012 – St. Mary's Girls High School-Igoji – Girls Boarding
11. 16300008 – Moi Girls High School-Marsabit – Girls Boarding
12. 17300009 – Isiolo Girls High School – Girls Boarding
13. 19300010 – Ikuu Boys High School – Boys Boarding
14. 21500012 – Lodwar Boys High School – Boys Boarding
15. 22500013 – Maralal High School – Boys Boarding
16. 23500014 – St. Josephs Boys High School- Kitale – Boys Boarding
17. 25500019 – Kaplong Girls Secondary School – Girls Boarding
18. 30500020 – Njonjo Girls High School – Girls Boarding
19. 32500015- Ole Tipis Girls Secondary School – Boys Boarding
20. 32500016 – Kilgoris Boys Secondary School – Boys Boarding
21. 33500018 – Baringo Boys High School – Boys Boarding
22. 34500017 – Moi Kapsowar Girls -Girls Boarding
23. 35600007 – Butula Boys High School – Boys Boarding
24. 38600006 – Chavakali High School – Boys Boarding
25. 39700009 – Kisumu Girls High School – Girls Boarding
26. 41700010 – Mbita High School – Boys Boarding
27. 42700007 – Ngiya Girls High School – Girls Boarding
28. 43700008 – Nyambaria High School – Boys Boarding
29. 45800002 – Nep Girls High School – Girls Boarding
National Schools in Kenya – Special Schools in Kenya
04102116 – PWANI SEC/VOCATIONAL SCHOOL FOR THE DEAF – Mixed
08219116 – REV. MUHORO SCHOOL FOR THE DEAF – Mixed
10204114 – MURANGA SCHOOL FOR HEARING IMPAIRED – Mixed
11207105 – S.A. JOYTOWN SECONDARY SCHOOL FOR PH – Mixed
11207106 – S.A. HIGH SCHOOL FOR THE BLIND – Mixed
11232113 – PCEA KAMBUI SCHOOL FOR HEARING IMPAIRED – Mixed
12301796 – MACHAKOS SECONDARY SCHOOL FOR THE DEAF – Mixed
15319324 – ST. LUCY'S HIGH SCHOOL FOR THE VISUALLY IMPAIRED – MixeD
25533120 – ST. KIZITO SECONDARY SCHOOL FOR THE HEARING IMPAIR – Mixed
27511533 – NGALA SEC. SCHOOL FOR THE DEAF – Mixed
28571104 – KEDOWA SPECIAL SECONDARY SCHOOL – Mixed
29513116 – KAPSABET SECONDARY SCHOOL FOR THE DEAF – Mixed
35620109 – ST. BRIDGIT AKOREET SECONDARY AND VOCATIONAL TRAIN – Mixed
36612116 – NALONDO CBM SECONDARY FOR PHYSICALLY HANDCAPPED – Mixed
37617206 – ST. ANGELA MUMIAS VOCATIONAL SCHOOL FOR DEAF – Girls
37625123 – ACK EMATUNDU BOYS SECONDARY/VOCATIONAL SCHOOL – Boys
39734313 – KIBOS VISUALLY IMPARED SECONDARY – Mixed
40703418 – GIANCHERE FRIENDS SEC/VOC FOR THE HEARING IMPAIRED – Mixed
42712113 – NICO HAUSER SPECIAL SCHOOL FOR THE VISUALLY IMPAIR – Mixed
42712208 – FR. OUDERAA SEC. SCHOOL FOR THE HEARING IMPAIRED – Mixed
44717106 – KUJA SPECIAL SCHOOL FOR THE DEAF – Mixed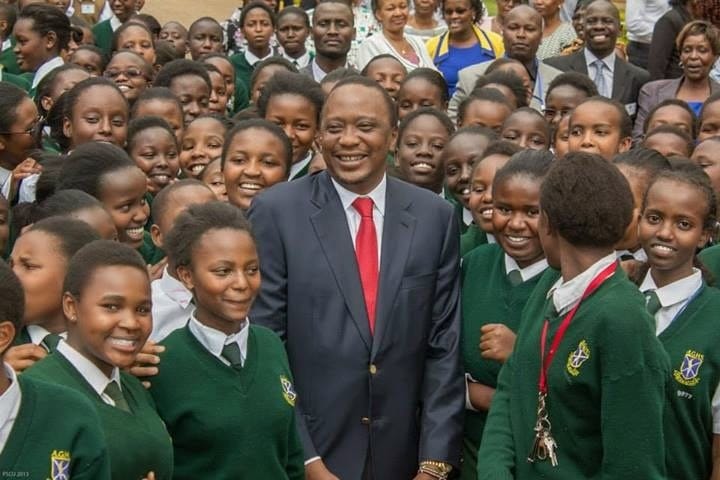 National Schools in Kenya – National Secondary Schools in Kenya
Original List of National Schools in Kenya
Nairobi school
Lenana School
Kenya High School
Starehe Boys 

Centre

 and School
Moi Forces Academy
Mangu High School
Alliance Boys High School
Alliance Girls High School
Loreto High School
Limuru Girls High School
Mary Hills Girls High School
Bishop Gatimu Ngandu Girls High School
Maseno School
Moi High School Kabarak
Moi Girls High School Eldoret
Nakuru High School
Garbatulla High School